jjhunter
I'm releasing a free download of selections from my a cappella improvised singing project
. Total time is 38:20. You can listen to samples online at my
Hallelujah Dreaming: Improvised Singing Project Master Post
.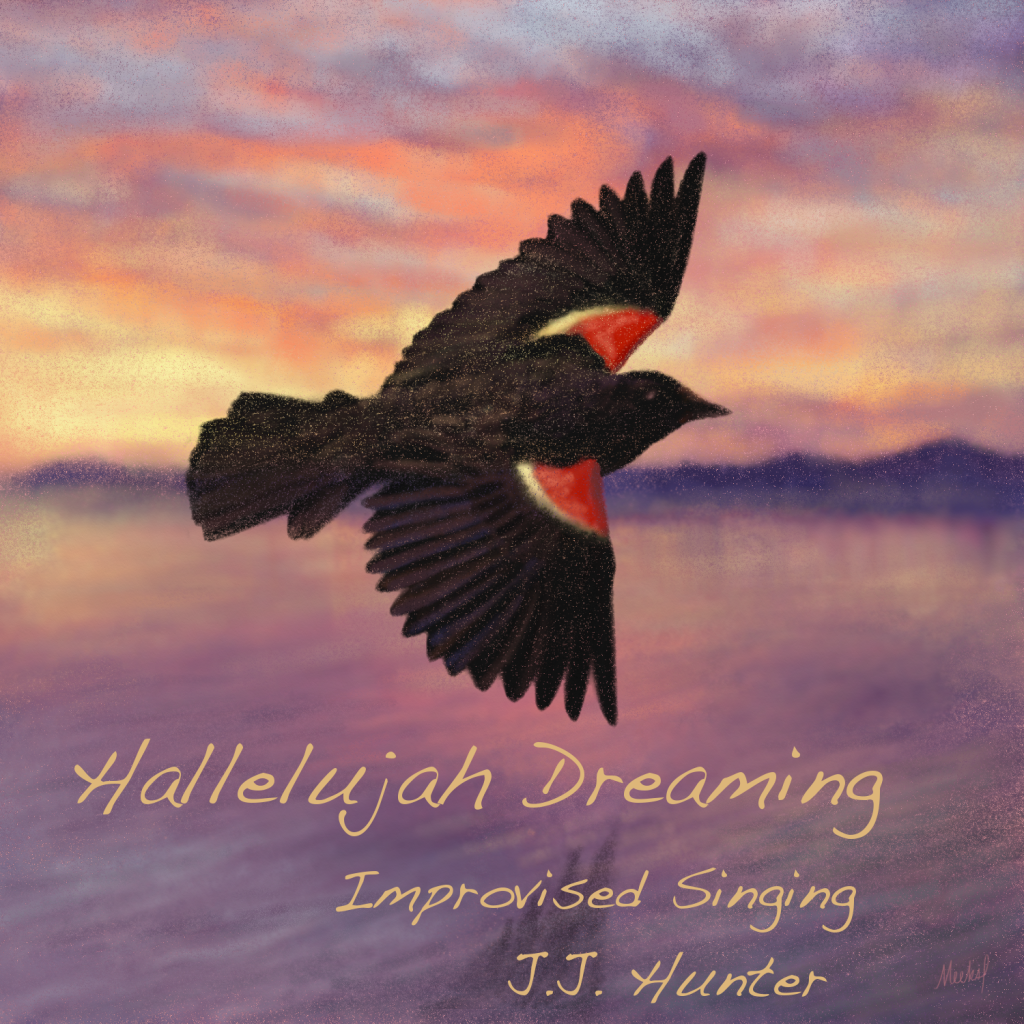 Cover art by

meeks.


jjhunter


jjhunter
Three tracks from my
Hallelujah Dreaming: Improvised Singing Project
. For those new to the project, each song is a recording of me singing improvised melodies with the word 'hallelujah'. The pieces range from gentle to fiercely joyful.
N.B. re: embedded players, you might have to click the 'play' button twice to get them to work.
-
'Hallelujah Lullaby' (3:58)
mp3 link
-
'Hallelujah Joyful' (1:57)
mp3 link
-
'Hallelujah Dancing' (7:50)
mp3 link
-
To listen to more recordings, see my aforementioned
master post
for the project.